Large Animals
Cattle History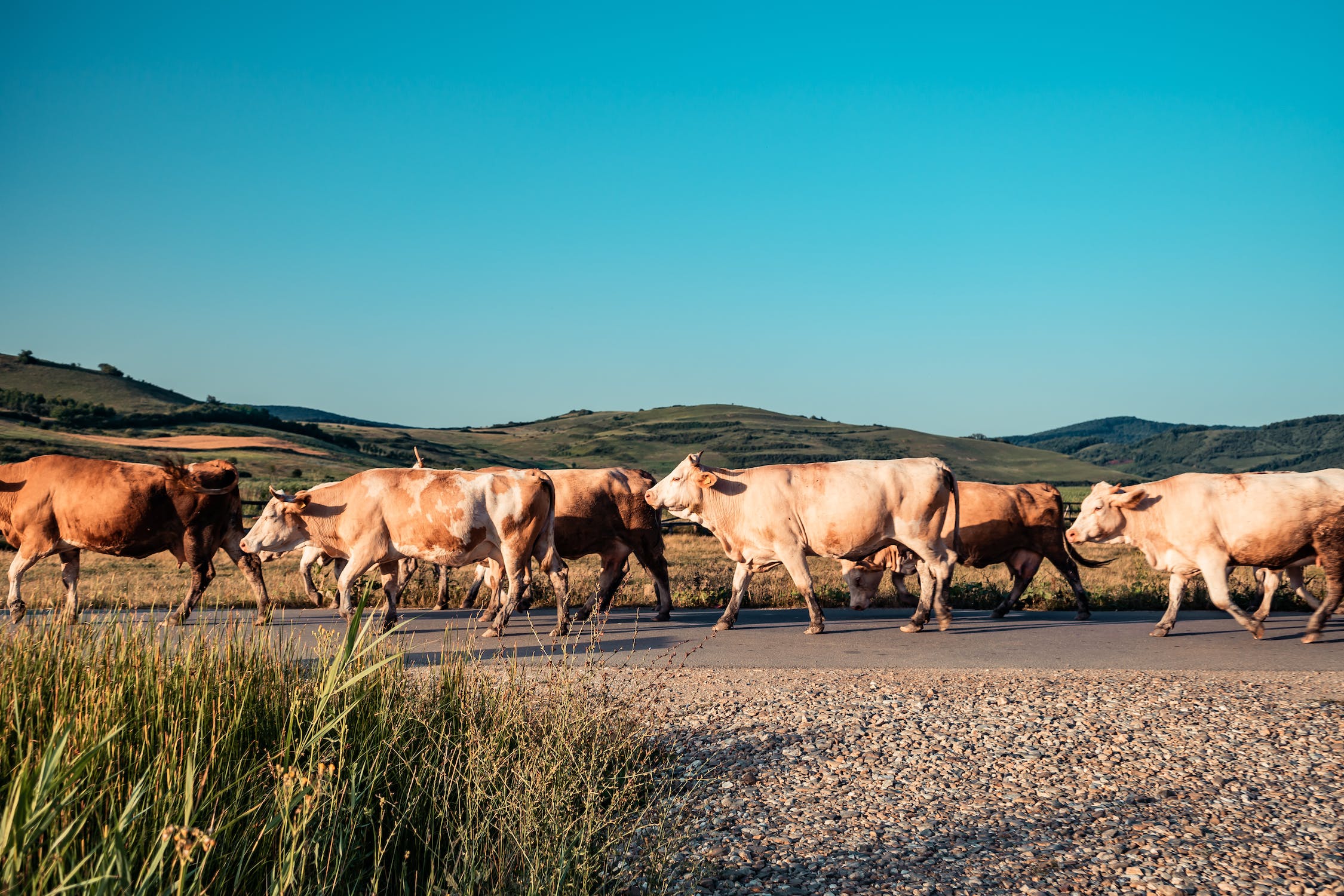 Vlad Chetan-Pexels
Cows are currently the most common domesticated ungulate (hoofed mammal), and they are found wherever humans live. Global stocks of cows were estimated at nearly one billion animals in 2016, with India, Brazil, and China having the largest populations (together maintaining approximately one-third of all cows). Cows were first domesticated between 8,000 and 10,000 years ago from the aurochs (B. taurus primigenius), a wild species of cattle that once ranged across Eurasia.
Click Here to Learn More
---
Horse History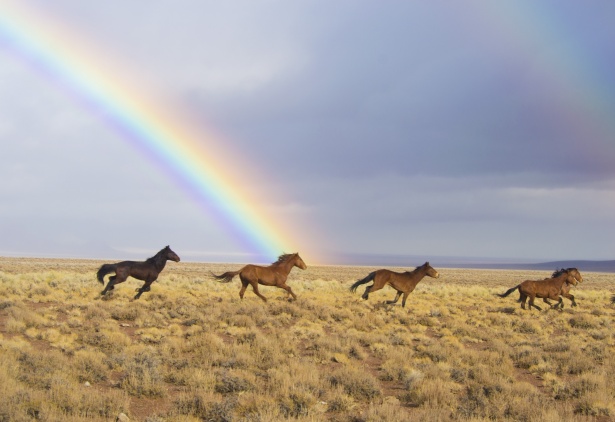 www.publicdomainpictures.net
he horse (Equus ferus caballus) is a domesticated, one-toed, hoofed mammal. It belongs to the taxonomic family Equidae and is one of two extant subspecies of Equus ferus. The horse has evolved over the past 45 to 55 million years from a small multi-toed creature, Eohippus, into the large, single-toed animal of today. Humans began domesticating horses around 4000 BCE, and their domestication is believed to have been widespread by 3000 BCE. Horses in the subspecies caballus are domesticated, although some domesticated populations live in the wild as feral horses. These feral populations are not true wild horses, as this term is used to describe horses that have never been domesticated.
Click Here to Learn More
---
Sheep History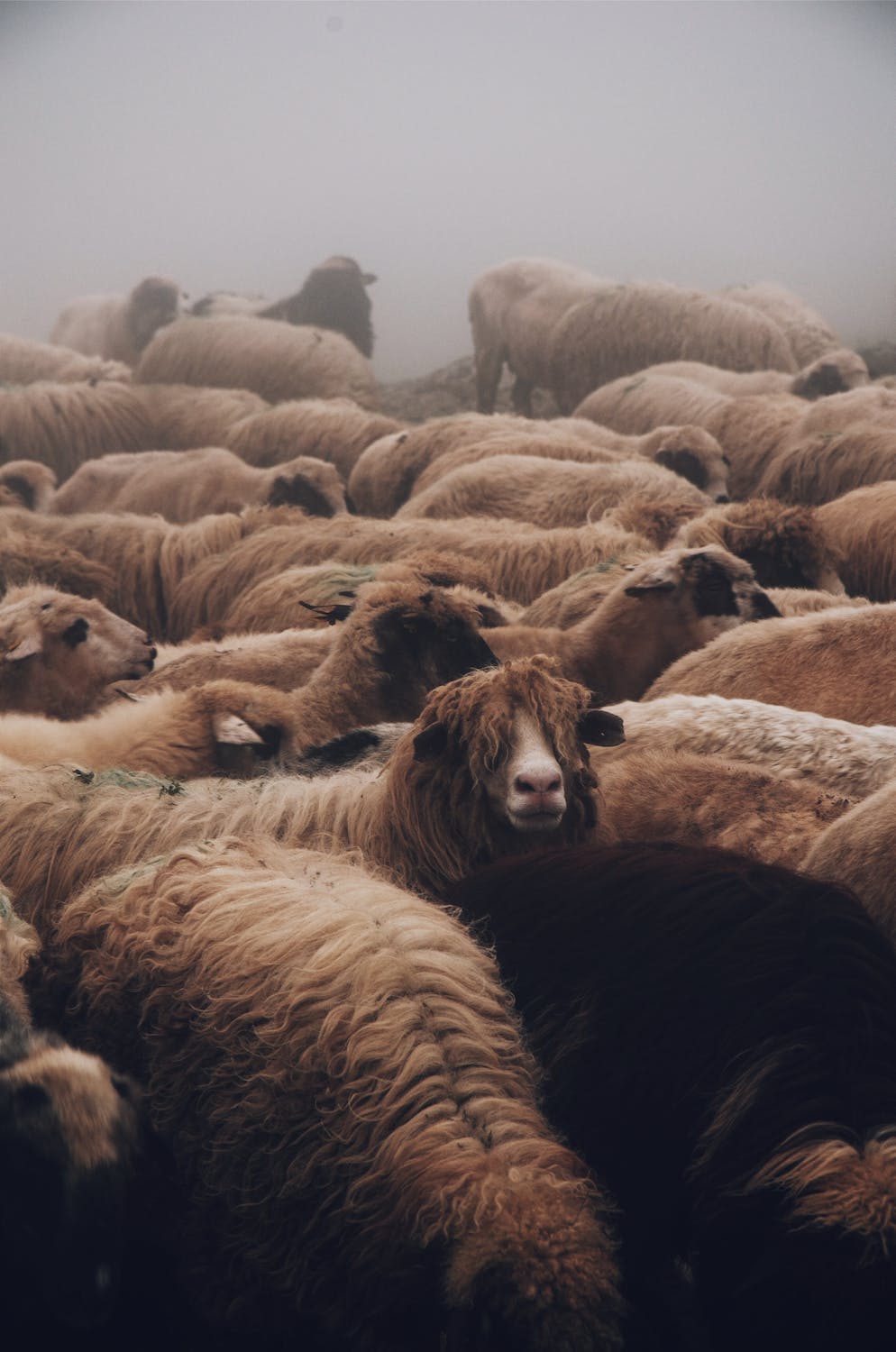 Ekrulila-Pexels
Sheep were first domesticated from wild species of sheep at least 5000 BCE, and their remains have been found at numerous sites of early human habitation in the Middle East, Europe, and Central Asia. Domesticated sheep are raised for their fleece (wool), for milk, and for meat. The flesh of mature sheep is called mutton; that of immature animals is called lamb. There were estimated to be more than one billion sheep in the world in the early 21st century. The major national producers are Australia, New Zealand, China, India, the United States, South Africa, Argentina, and Turkey. Countries that have large areas of grassland are the major producers.
Click Here to Learn More
---
Sources
https://en.wikipedia.org/wiki/Cattle
https://en.wikipedia.org/wiki/Horse#:~:text=The%20horse%20has%20evolved%20over,been%20widespread%20by%203000%20BCE.
https://en.wikipedia.org/wiki/Domestication_of_the_sheep
All Rights Reserved
Created By:Ayrison Magelky