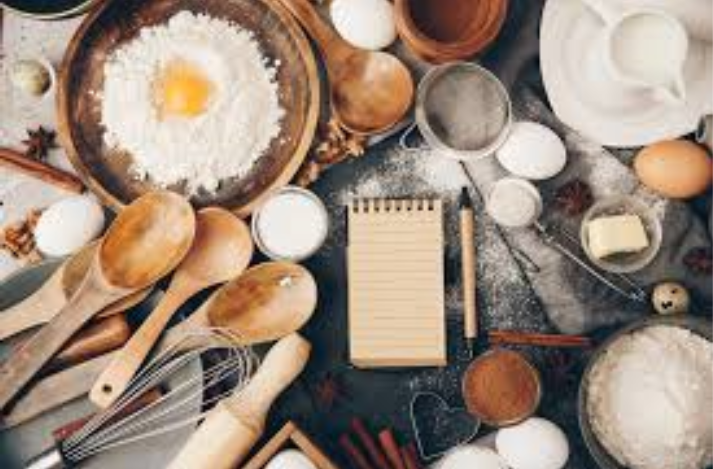 Pet food/treat recipies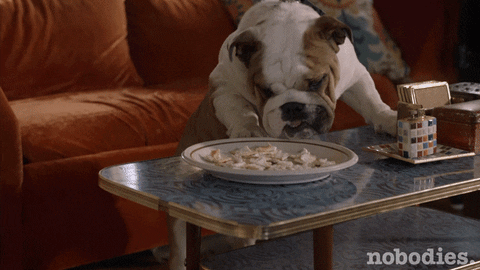 Homemade dog treat recipe, makes approximently two dozen treats (for dogs if you couldn't tell)
Using canned food:
Open the can and shake the loaf of food out of the can.
Cut the loaf into 1/4" thick slices, and then cut the slices into bite-sized pieces.
Using Dry Food:
In a blender, add 2 cups of dry food and grind into a powder.
Pour powder into a mixing bowl and gradually add about 1 to 1¼ cups of water, stirring until it forms a dough consistency.
Shape into individual "treats" or "cookies" and flatten the dough using the back of a spoon (the cookies will not flatten like standard "people cookies" do.)

Baking instructions

Place treats on an ungreased cookie sheet and bake in the oven at 350 degrees for approximately 30 minutes or until crispy.

Facts and warnings

Store baked treats in the refrigerator and discard leftovers after 5-7 days.
Homemade treats should not exceed 10% of your pet's total daily intake because heat alters the nutritional characteristics of the food.
Do not freeze homemade treats.
Cookie cutters make treats fun to make and serve.
The Next Recipe Chicken Thighs With Bone (for cats)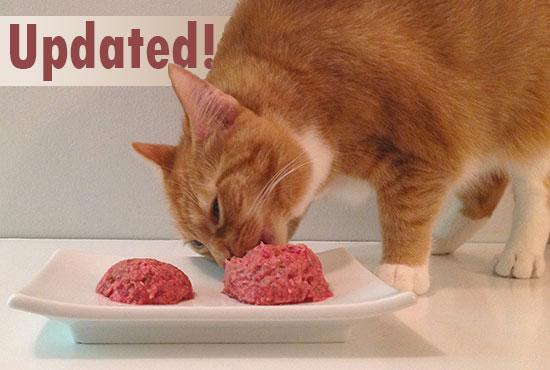 4.5 pounds (about 2 kg) chicken thighs with bone. Remove about 20 to 25% of the bone from the total amount of meat used. For example, if you use ten thighs, then take out the bone from two of them. This keeps the calcium/phosphorus ratio correct.
Remove the skin from half of the thighs. If your cats are chubby you can remove all of the skin before weighing it. Don't remove the fat from the meat.
Weigh the meat after you have removed these skin and bone amounts. You should purchase about 5 pounds (about 2.3 kg) to start with.